Industry Certification in Cosmetology
Section Menu
You are on...
Main Page for

Cosmetology
INDUSTRY CERTIFICATIONS
Industry Certification in Cosmetology
Total Credit Hours: 30
About Industry Certification in Cosmetology
Successful completion of the program will prepare students to pass The National –Interstate Council of State Boards of Cosmetology Practical Examination in order to obtain a Guam license to qualify for positions in the cosmetology field. Students will acquire skills required to pass the National-Interstate Council of State Boards of Cosmetology Practical Examination and the two-part Guam Board of Cosmetology exam. Students will acquire skills needed to work in a variety of cosmetology-related occupations such as a cosmetologist, esthetician, salon owner, manicurist, hair color specialist, and/or makeup artist. Students will also gain effective interpersonal skills and demonstrate ethical conduct in a lab and shop setting.
The Industry Certification in Cosmetology program offers students opportunities to develop the skill, knowledge, attitudes and leadership qualities required to meet licensure standards of the Guam Board of Cosmetology. Through lecture, demonstrations and lab practice, students will complete a minimum of 1600 hours in this four-semester program with the option of exiting earlier in the program to apply for a manicurist license. Students may recover clock hours via a Continuing Education credit course. If a student is not present by the end of the second day of class, he or she may be dropped. A minimum grade of 75% is required to demonstrate competency in all courses.
Technical Requirements

Course #

Course Name

Credits

CM101

Cosmetology I

10

CM102

Cosmetology II

10

CM104A

Cosmetology III

5

CM104B

Cosmetology IV

5

Total

30

Total Requirements

30

Total Contact Hours Required

1600
---
Master the skills needed for entry-level work in a variety of cosmetology and related occupations.
Apply content knowledge and skills as indicated in the National-Interstate Council (NIC) of State Board of Cosmetology Practical Examination. (https://nictesting.org/).
Utilize effective interpersonal skills and practice professional ethics needed to succeed in the cosmetology profession.
---
You may also be interested in these related Programs...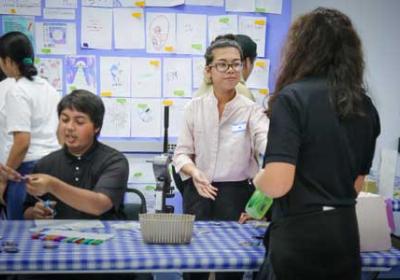 The Associate of Science in Visual Communications focuses on the creative elements in the world of technology. Three major areas are addressed in this program: print, video and interactive media. Although the areas of study are different in delivery, they incorporate skills that are common to all. The curriculum is geared towards training students to enter the professional industry.
+ More Info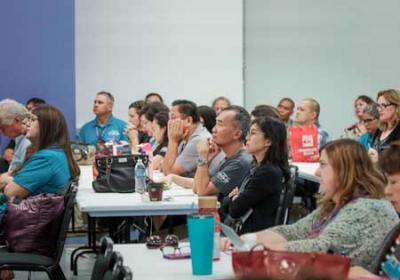 The Certificate in Supervision and Management program prepares students for entry-level and assistant management positions in supervision and management.
+ More Info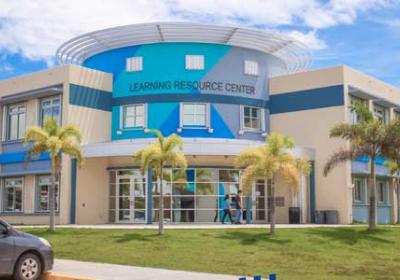 This program prepares students for entry- through mid-level positions as administrative assistants or may be used to update office technology knowledge and skills for job advancement in the field. Related job titles include clerk, typist, receptionist, and data entry operators.
+ More Info