Center for Student Involvement
Section Menu
You are on...
Main Page for

Center for Student Involvement
Contact Us
(671) 735-5518/9
csi@guamcc.edu
Room 5101, Student Center (Bldg. 5000)
Center for Student Involvement
The Center for Student Involvement (CSI) oversees:
Each of these initiatives is guided by the belief that students must become intentionally involved in campus programs and activities in order to become fully prepared for the workplace and for other life commitments.

We work directly with students, student organizations, and the Council on Postsecondary Student Affairs (COPSA), in planning and implementing activities, events, and campus-wide programs to address the needs and interests of GCC students. Through active involvement in their campus community, students will be instilled with a sense of ownership over their educational experience, inside of and beyond the classroom.

CSI Student Calendar of Events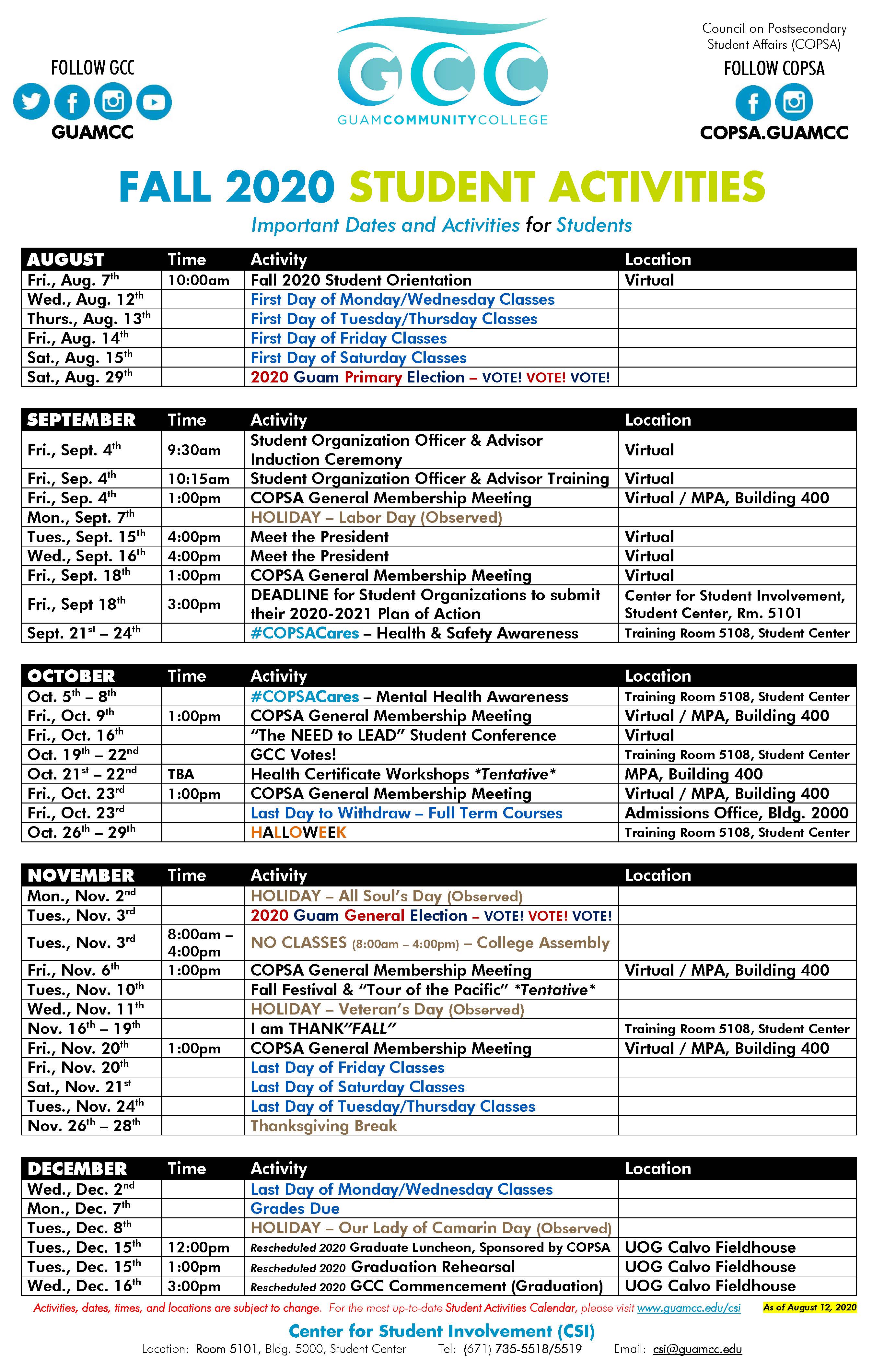 Past Events



Past Events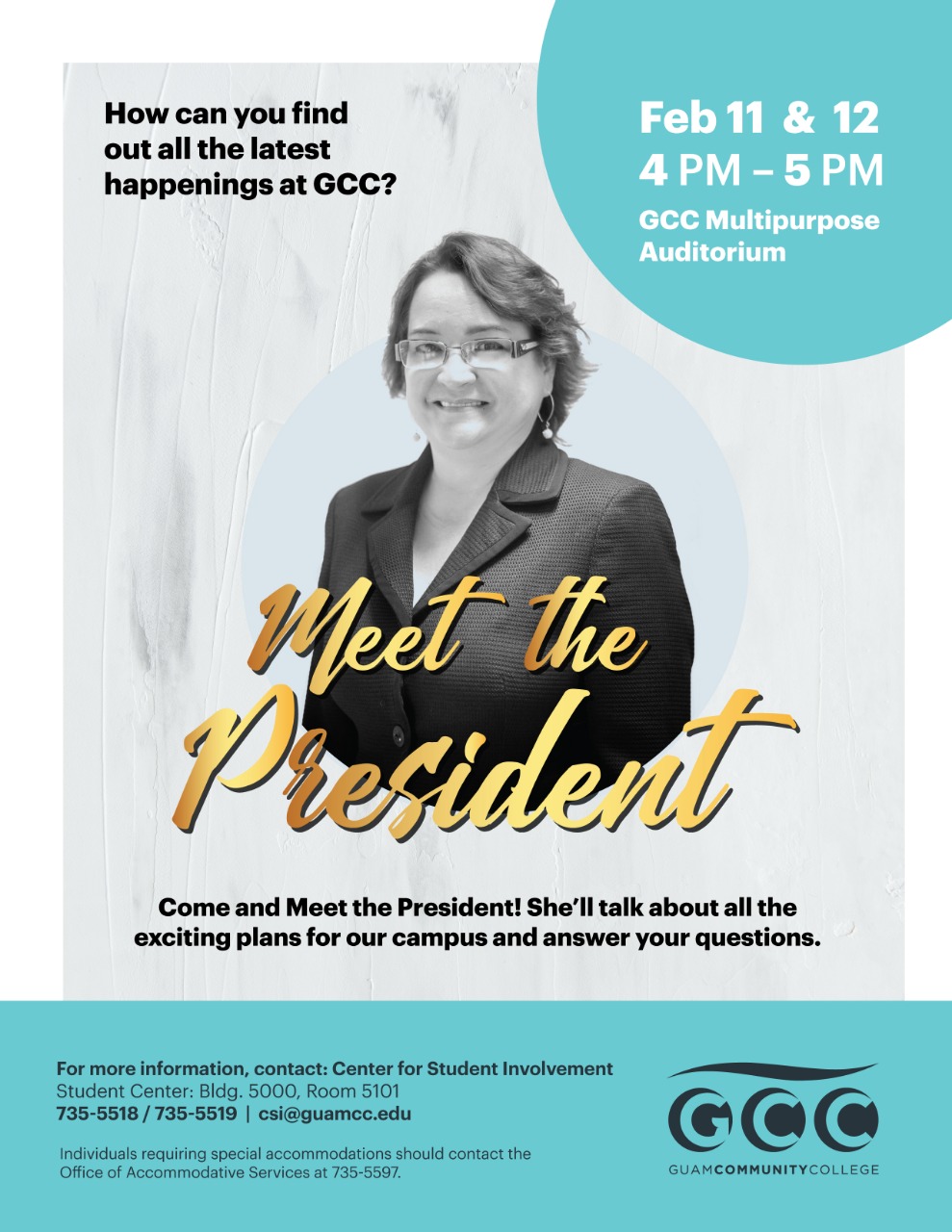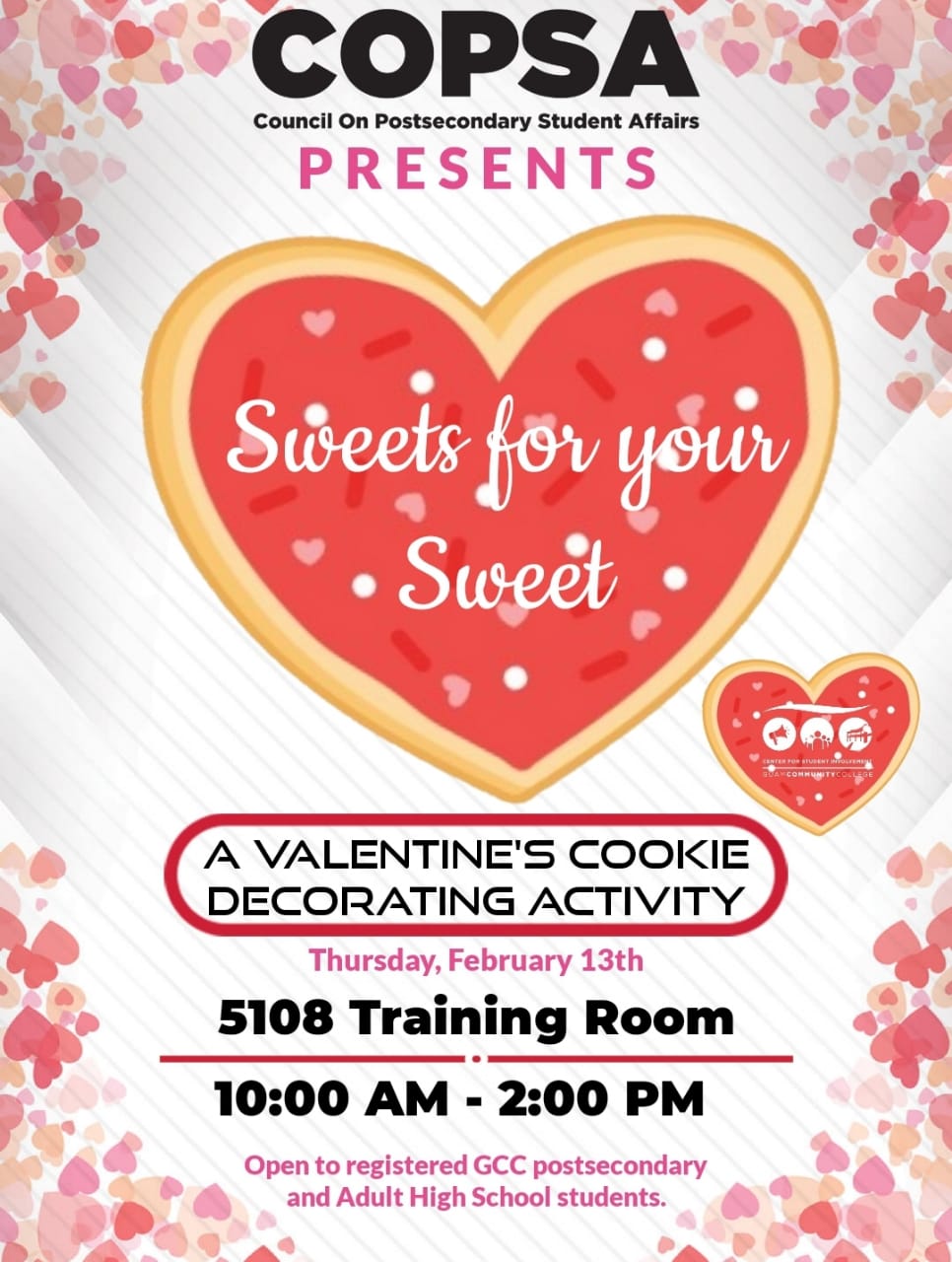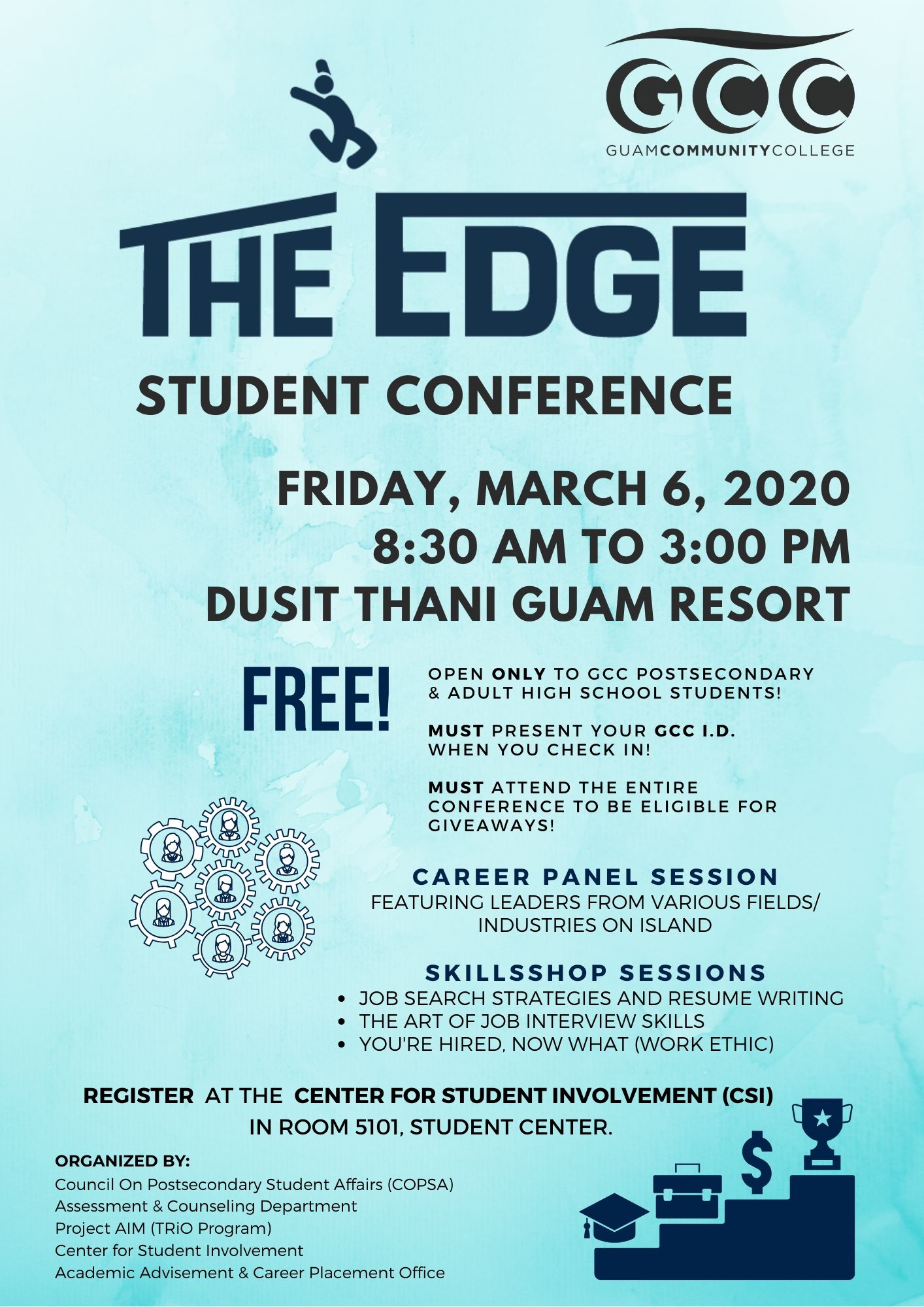 CSI Team
Gerald A.B. Cruz,
Program Specialist
Telephone: 671.735.5630
Email: gerald.cruz5@guamcc.edu
Latisha Ann Leon Guerrero,
Program Coordinator I
Telephone: 671.735.5518
Email: latishaann.leonguerrero@guamcc.edu
---
Topics Related to

Center for Student Involvement