Certificate in Fire Science Technology
Section Menu
You are on...
Main Page for

Fire Science Technology
CERTIFICATE
Certificate in Fire Science Technology
Total Credit Hours: 32
About Certificate in Fire Science Technology
It is the mission of the Fire Science Technology program to prepare, educate, and train students for a career in firefighting. The certificate program in Fire Science Technology is not open to the general public. It is a competency-based academy program designed to offer entry-level training for fire recruits. Students who wish to attend the GCC Fire Academy should first obtain employment with the Guam Fire Department or any other Pacific Basin fire department that sends recruits to the GCC Fire Academy for basic training.

Course requirements may identify prerequisites that must be completed with a passing grade. Prerequisite course credits are not counted as credits earned towards the program unless they are certificate core course requirements. Prerequisites are identified in the course description section of this catalog and below with a + sign next to each course with a prerequisite.
Major Requirements
Course
Course Name
Credits

FS100

Introduction to Fire Protection

3

FS101

Introduction to Fire Suppression

3

FS102

Fire Service on Guam

3

FS103

Firefighter I

8

FS104

Firefighter II

3

FS105

Fire Prevention

3

FS107

Report Writing for The Fire Service

3

EMS103

Emergency Medical Technician (EMT)

8

Certificate Total
34
2019 - 2020 College Catalog
General Requirements for Certificates
Effective fall Semester 2003, several academic policy changes were implemented to ensure that students are adequately prepared to meet business and industry standards. All Undeclared or newly Declared Students enrolled in regularly scheduled postsecondary courses must be enrolled in or must have completed developmental coursework for Math and English or have successfully placed into post-secondary Math and English (or equivalent).
Students must fulfill the English general education requirement by the time they have enrolled in 12 credits of classes. This means that students may take only nine (9) credits before they must begin meeting the general education requirements. All declared students in Certificate programs will be required to successfully complete minimum general education course requirements. For more information, refer to the Admissions Information, General Education Policy section of this catalog.


A. General Education Requirements

Students must demonstrate proficiency in reading, writing, understanding and speaking English as indicated by one of the following:
Test out of the English Placement Test (or equivalent), or
Satisfactory completion of EN096 or EN097 courses
and
Test out of the Math Placement Test (or equivalent), or
Satisfactory completion of MA098 course
*Students in the Certificate of Construction Technology program can successfully complete their math requirements with MA094 Mathematics for the Trades in lieu of MA098 Intermediate Algebra.

B. Major Requirements

Total Major Requirements vary by program.
Minimum Total Credits Required for a Certificate is 30 credits.

* No course may be counted for both Major and General Education requirements.
** Placement testing is not mandatory for admission to the College. Completion of placement testing of equivalent, however, is required for enrollment into English and mathematics courses. Therefore, students who plan to enroll full-time in a program should take the placement test to be eligible for a full load of courses.

2019 - 2020 College Catalog
---
Upon successful completion of the Certificate in Fire Science Technology, students will be able to:
Understand the current tactics used by fire personnel for suppression and prevention of fires, the operations and role of fire personnel, and the functions of fire service within the community.
Analyze and apply the theories, techniques, and methods of basic fire and rescue.
Demonstrate the techniques required for fire safety and prevention, to work as a team, and to respond to a variety of emergency situations.
Check out some of these amazing Certificate in Fire Science Technology courses...
FS103 Firefighter I
This course is based on National Fire Protection Association (NFPA) 1001, Standard for Fire Fighter Professional Qualifications. This course is designed for the person who seeks the knowledge and skills to function as an integral member of a firefighting team under direct or general supervision in hazardous conditions. Enrollment is limited to students currently in the Fire Science Academy.
+ More Info
FS100 Introduction to Fire Protection
This course covers the philosophy and history of fire protection; history of loss of life and property by fire; review of municipal fire defenses; study of the organization and function of federal, state, county and private fire protection agencies, survey of professional fire protection career opportunities. This course is designed for career public safety officers and recruits. Course offering: Fire Academy only.

+ More Info
---
You may also be interested in these related Programs...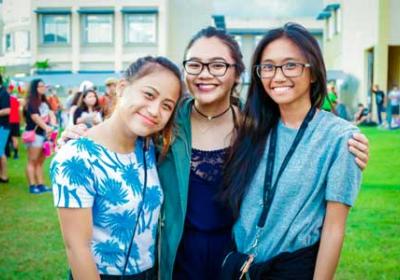 The Associate of Science in Human Services program provides a multi-disciplinary, culturally diverse curriculum as the foundation for entry-level career pathway in the human services field. The program prepares students with the knowledge and skills required for employment at entry level para-professional positions in human services assisting social workers and other allied health professionals like counselors, psychologists, nurses and medical doctors.
+ More Info
This Certificate in Environmental Technician is designed to provide entry-level training for those interested in supporting environmental services. Emphasis is placed on developing field skills as well as competencies in basic science and math content for technical work. The program will serve as a career or educational ladder for students interested in interdisciplinary environmental studies.
+ More Info
Emergency Management graduates will be able to apply basic emergency management skills in the event of natural and manmade disasters. Graduates will be able to implement the four major areas of emergency, namely, mitigation, preparation, response, and recovery.
+ More Info