Certificate in Automotive Service Technology - Master Service Technician
Section Menu
You are on...
Main Page for

Automotive Service Technology - Master Service Technician
CERTIFICATE
Certificate in Automotive Service Technology - Master Service Technician
Total Credit Hours: 53
About Certificate in Automotive Service Technology - Master Service Technician
The Certificate program in Automotive Service Technology (AST) is a competency-based program designed to offer entry level training sufficient for employee success in automotive technician positions. Skills acquired in this program also apply directly to occupational areas including diesel mechanics, small engine repair, generator repair, marine engine service, fleet service, repair service order writing, and entry level automotive service management.
Graduates of the AST Certificate program demonstrate the foundational skill and knowledge to pursue further study in power plant mechanics, marine/diesel repair and automotive engineering in the automotive manufacturing industry.
Two 'tracks' exist within the program. Students completing the General Service Technician Track offer future employers preparatory background in four primary areas of automotive service technology (brakes, electrical/electronic systems, engine performance, and suspension/steering) and are prepared to pass the National Automotive Technicians Education Foundation (NATEF) Certification Examination in those areas. Upon passing of the exam, and after one year of automotive industry work experience, they are eligible to receive NATEF designation as a General Service Technician.
The second option within the Certificate program is the Master Service Technician track, where graduates receive preparatory background in the four above-mentioned automotive areas as well as four additional areas (automatic transmission/transaxle, engine repair, heating/air conditioning, and manual drive trains/axles). These graduates are prepared to pass the National Automotive Technicians Education Foundation (NATEF) Certification Examination in all eight examination areas offered, and upon passing of the exam, they may pursue recognition from ASE as a Master Service Technician.
Master Service Technician Track
Major Requirements
Course #
Course Name
Credits
AST100
Introduction to Automotive Service
3
AST110
Engine Repair
3
AST120
Automatic Transmission & Transaxle
3
AST130
Manual Drive Train & Axles I
3
AST140
Suspension and Steering
3
AST150
Brake Systems I
3
AST160
Electrical/Electronic Systems
3
AST170
Heating and Air Conditioning
3
AST180A
Engine Performance I
3
AST180B
Engine Performance II
3
AST210
Theory/Practicum: Engine Repair
3
AST220
Automotive Transmission and Transaxle II
3
AST230
Theory/Practicum: Manual Drive Train and Axles
2
AST240
Theory/Practicum: Suspension & Steering
2
AST250
Theory/Practicum: Brakes
2
AST260
Theory/Practicum: Engine Performance
4
AST270
Theory/Practicum: Heating and Air Conditioning
2
AST280
Theory/Practicum: Electrical/Electronic
5
Certificate Total
53
2020-2021 College Catalog
General Requirements for Certificates
Effective fall Semester 2003, several academic policy changes were implemented to ensure that students are adequately prepared to meet business and industry standards. All Undeclared or newly Declared Students enrolled in regularly scheduled postsecondary courses must be enrolled in or must have completed developmental coursework for Math and English or have successfully placed into post-secondary Math and English (or equivalent).

Students must fulfill the English general education requirement by the time they have enrolled in 12 credits of classes. This means that students may take only nine (9) credits before they must begin meeting the general education requirements. All declared students in Certificate programs will be required to successfully complete minimum general education course requirements. For more information, refer to the Admissions Information, General Education Policy section of this catalog.

A. General Education Requirements
Students must demonstrate proficiency in reading, writing, understanding and speaking English as indicated by one of the following:
Test out of the English Placement Test (or equivalent), or
Satisfactory completion of EN096 or EN097 courses and
Test out of the Math Placement Test (or equivalent), or
Satisfactory completion of MA098 course
*Students in the Certificate of Construction Technology program can successfully complete their math requirements with MA094 Mathematics for the Trades in lieu of MA098 Intermediate Algebra.

B. Major Requirements. Total Major Requirements vary by program. Minimum Total Credits Required for a Certificate is 30 credits.

* No course may be counted for both Major and General Education requirements.
** Placement testing is not mandatory for admission to the College. Completion of placement testing or equivalent, however, is required for enrollment into English and mathematics courses. Therefore, students who plan to enroll full-time in a program should take the placement test to be eligible for a full load of courses.
2020-2021 College Catalog
---
Upon successful completion of the Certificate in Automotive Service Technology program, students will be able to:
Identify the purposes and proper functioning of the core components of an automotive engine.
Perform a cylinder compression cranking test.
Demonstrate the proper use of a digital multimeter (DMM) during diagnosis of electrical circuit problems.
Diagnose, adjust, repair, or replace automotive components.
Check out some of these amazing Certificate in Automotive Service Technology - Master Service Technician courses...
AST160 Electrical/Electronic Systems
This course covers diagnoses, repair and replacement of components involved in vehicular starting, charging, internal illumination, external illumination, instrumentation, horns, wiper systems, supplemental inflatable restraints (air bags) and accessories. Emphasis is given to interpretation and utilization of electrical diagrams.
+ More Info
AST110 Engine Repair
This course covers elements of engine repair including diagnoses, adjustments and repair of external engine accessory such as batteries and starting systems, fuel, air induction, ignition, lubrication, cooling, and exhaust systems, and repair of the valve train, cylinder heads, valve train synchronization, engine short blocks and complete engine assemblies.
+ More Info
AST140 Suspension and Steering
This course covers wheel alignment and correction, wheels and tires, active and passive suspension systems, steering and steering assist, progressive steering systems, and replacement of worn or damaged parts.
+ More Info
---
You may also be interested in these related Programs...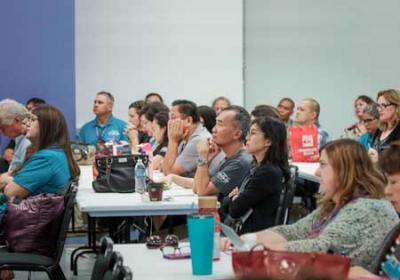 The Certificate in Supervision and Management program prepares students for entry-level and assistant management positions in supervision and management.
+ More Info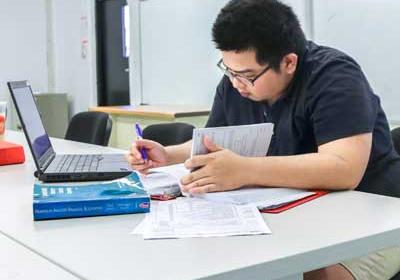 The Light Duty Hybrid Electric Vehicle Technology Industry Certification program prepares students to become National Institute for Automotive Service Excellence (ASE) Certified Light Duty Hybrid Electric Vehicle Specialist by providing technical skills and competencies, based on the standards set by ASE, in hybrid engines, motor/generators, energy management systems, transaxles, power electronics, and hybrid electric vehicle support systems.
+ More Info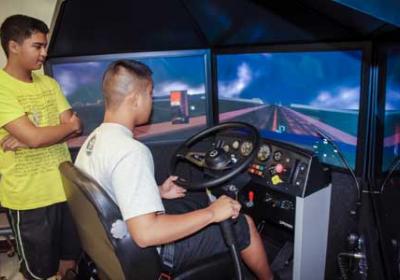 The Medium/Heavy Truck Diesel Technology program prepares graduates to work in the automotive field with special emphasis in diesel service. Graduates will be able to troubleshoot, maintain, and repair various types of diesel engines, trucks, boats, and other heavy equipment. Students will obtain knowledge and skills in Medium/Heavy Truck in a variety of areas to include: diesel engines; drive trains; brake systems; suspension and steering; heating, ventilation, air conditioning; hydraulics; electrical/electronic systems; and preventive maintenance.
+ More Info