Continuing Education and Workforce Development
Section Menu
You are on...
Main Page for

Continuing Education and Workforce Development
Continuing Education and Workforce Development
Mission
The mission of Continuing Education & Workforce Development (CEWD) is to be responsive to the needs and interests of the community by providing courses, programs, and training that enhance the College's occupational, technological, and academic offerings.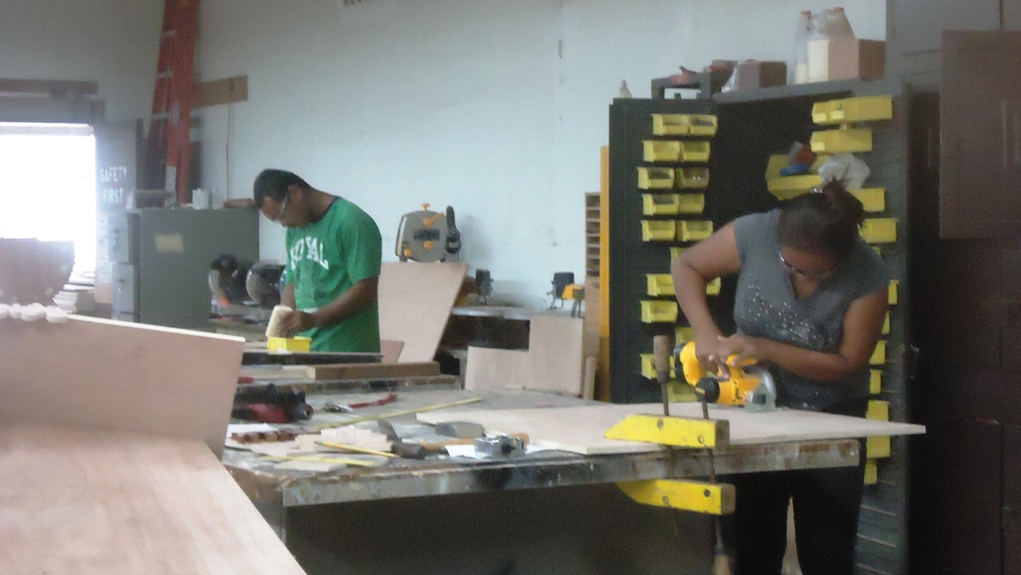 Students under the DPHSS/GCC Project HATSA Grant at their Intro to Construction Trades - Carpentry class.
Program Description
The College offers courses outside its regular schedule of courses for students interested in personal enrichment, skill training, computer software applications, or to meet other academic needs. The College also hosts various conferences and workshops to enable participants to upgrade their skills and knowledge in a variety of areas.

Continuing Education & Workforce Development courses are primarily skill-oriented and are designed to meet the specific training needs of those seeking to upgrade skills in their workplaces, as well as those seeking to develop work skills for entry or reentry into the work force. The courses vary in length, depending on the breadth and depth of the skill to be taught.
CEWD Services
GCC's CEWD Team
Rowena Ellen Perez, Assistant Director
Philip Guerrero, Program Specialist
Melvin Cruz, Program Specialist
Kimberly Taitano, Program Specialist
Krizia Gozo, Program Coordinator II
Yvonne Manglona, Program Coordinator I
Tanya Mendiola, Administrative Aide
Launie Sarmiento, Administrative Aide
Stephanie Fernandez, Test Examiner
---
Topics Related to

Continuing Education and Workforce Development