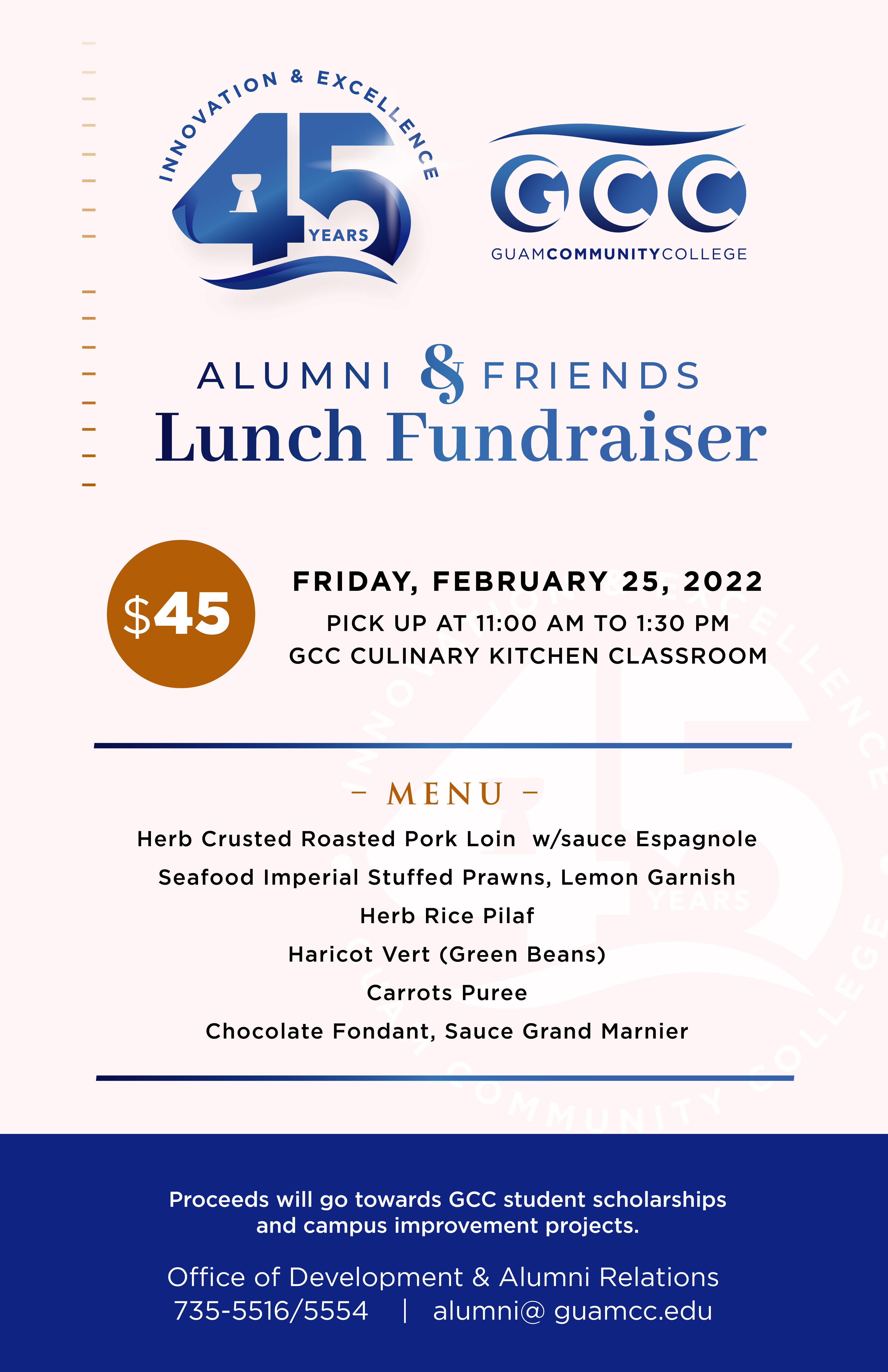 ---
FOR IMMEDIATE RELEASE
GCC Celebrates 45th Anniversary with Alumni Lunch Fundraiser
Tuesday, February 15, 2022
(MANGILAO) – The Guam Community College is taking orders for its annual Alumni Lunch Fundraiser. This is one of GCC's annual fundraisers and this year it features a special menu and price to celebrate our 45th Anniversary.
The menu was created, and will be prepared, by GCC Culinary chef instructors and students and includes herb-crusted roasted pork loin with sauce Espagnole, seafood imperial stuffed prawns with a lemon garnish, herb rice pilaf, haricot vert (green beans), carrots puree, and a delicious chocolate fondant sauce grand mariner.
Orders can be placed by calling 671-735-5516 or emailing alumni@guamcc.edu. Plates are $45 each and all proceeds will go towards GCC student scholarships and campus improvement projects. The last day to order will be Friday, February 25, 2022. Do not delay in ordering there are a limited quantity of 200 available. If plates get sold out before February 25th a notice will be posted on the GCC Facebook page @GuamCC.
Several other events are planned for the rest of the year to continue celebrating GCC's 45th Anniversary, including an open house on the Mangilao campus, a wine tasting event, a BBQ fest, and a golf tournament. Please note that these events are subject to change.