Social Sciences & Criminal Justice Department
Section Menu
You are on...
Main Page for

Social Sciences & Criminal Justice Department
Contact Us
(671)-735-0113 Ext. 0430
E Building
Social Sciences & Criminal Justice Department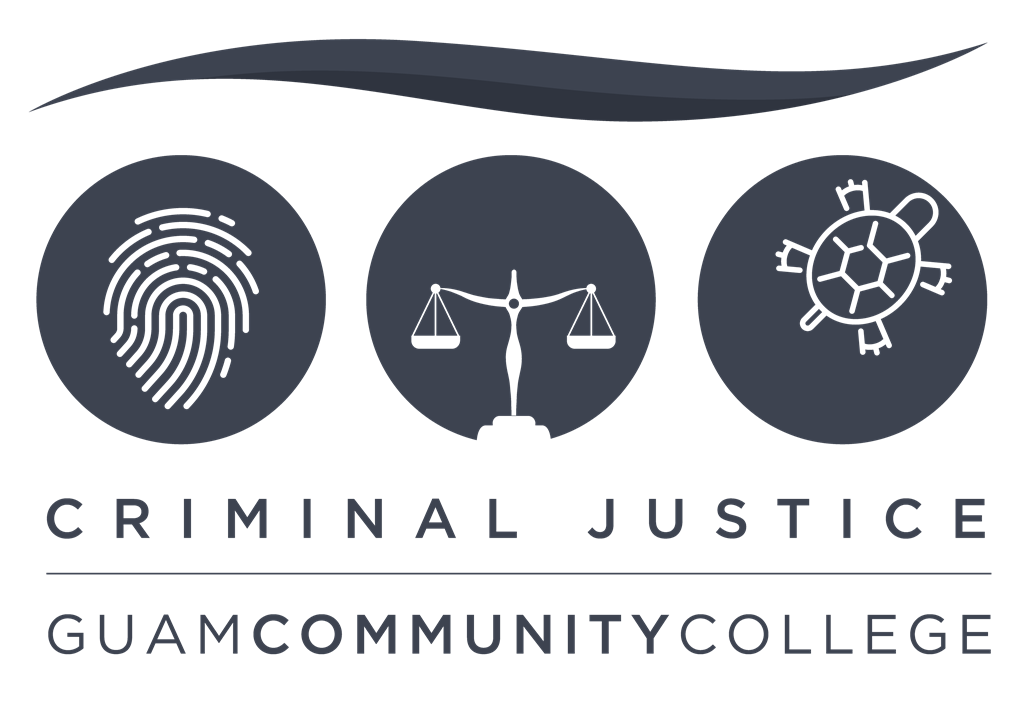 The GCC Criminal Justice and Social Sciences Department is the largest department at the Guam Community College enrolling hundreds of students each year.The many subjects under the social sciences umbrella and the many courses and degree and certificate programs in criminal justice we offer help our students understand themselves and the world we live in and help them develop skill sets that will be valuable in their personal and professional lives.

WHY STUDY CRIMINAL JUSTICE AT GCC
Criminal Justice majors study the systems that governments put into place to apprehend, arrest, prosecute, and punish those who commit crimes in order to maintain social order. Our programs in criminal justice provide student insight and understanding of the role of law enforcement and courtrooms in the criminal justice system here on Guam, the rest of the United States, and abroad. A wide array of careers are available to criminal justice graduates, including but not limited to police officers, crime analysts, crime prevention specialists, court personnel including court coordinators, juvenile and adult probation officers, parole and corrections officers, and airport, port, and border patrol agents and personnel. Our criminal justice instructors are successful experienced and well-known attorneys who continue to remain active in the practice of law and highly experienced, upper-level law enforcement personnel who serve our island when they are not teaching our students. This ensures that our students will have the necessary practical and academic skills to embark on their criminal justice careers.
WHY STUDY SOCIAL SCIENCES AT GCC
As a general matter, it is important to study the social sciences because such knowledge can help improve our societies. When we are studying social sciences we are studying how people organize their societies and the impacts of decisions about how societies should be run. If we want to improve our lives, choices, groups, institutions, and societies, we need to acquire a general knowledge base through social science exploration about how such societies work, why they exist, how they presently function, as well as to critically examine the various theoretical perspectives to enhance quality of life challenging social realities and social injustice, and how they have functioned in the past. At GCC we ensure all our courses remain professionally relevant to current developments and practice. Our experienced and high-achieving social science faculty share the benefit of wide-ranging academic and professional science backgrounds in fields such as psychology, sociology and social philosophy/ethics. While many students with a social science background enter the education field either in teaching or research, such a background also positions them to later pursue social science careers management, government or public service, business or research, or law enforcement. Furthermore, if a student's chosen career requires additional education, our social science courses will provide the groundwork for certificate, associates, bachelors and graduate degree programs.
SOCIAL SCIENCE COURSES OFFERED AT GCC
Economics
CJSS Department Faculty / Staff




Donna M. Cruz, J.D.
Professor
Criminal Justice





Jonah Concepcion
Assistant Professor
Social Sciences





Jose Munoz
Associate Professor
CJSS Department Chair


Arwen Franquez, M.A.
Instructor
Human Services




Rina Aguilar
Administrative Assistant
Criminal Justice & Social Sciences Department
CERTIFICATE AND DEGREE PROGRAMS AND COURSE REQUIREMENTS IN CRIMINAL JUSTICE AT GCC
Certificate in Criminal Justice
Certificate in Fire Science
Associate of Science Degree in Criminal Justice