WorkKeys - National Career Readiness Certificate
Section Menu
You are on...
Main Page for

WorkKeys
Contact Us
(671) 735-5640/5574
learning4life@guamcc.edu
Building 2000, Rms. 2124, 2128
WorkKeys - National Career Readiness Certificate
Special Announcement: Guam Community College accepts valid Gold and Platinum WorkKeys Certificates for enrollment into MA110A and/or EN110 instead of a placement exam. Contact Associate Dean Gary Hartz at 671-735-0205 or ronald.hartz@guamcc.edu for more information. WorkKeys GCC Placement Flyer

WorkKeys® is a career skills assessment tool that builds and measures an individual's workplace skills in 3 core subjects: Applied Math, Workplace Documents, and Graphic Literacy. Employers believe these skills to be essential to job success.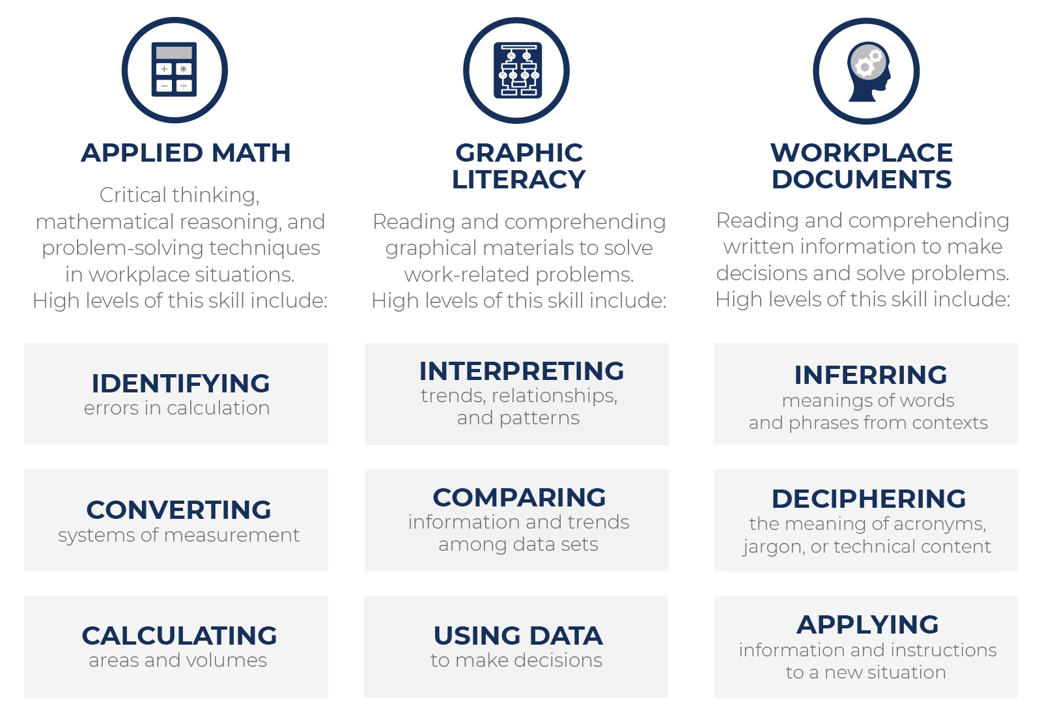 A person must test in these 3 subject areas and score a level 3 or better in each WorkKeys® assessment to earn a National Career Readiness Certificate (NCRC). Depending on a person's score, certificates are awarded in the following levels: Bronze, Silver, Gold, and Platinum. Individuals can add their certificates to their resumes to show they have the skills for work. Businesses use the NCRC on Guam and nationwide to select, hire, train, retain, and promote.

Guam Law, P.L. 31-254, also requires a mandatory skills assessment for GovGuam employment to help ensure and sustain a community workforce prepared for current and future jobs.

WorkKeys® Registration
WorkKeys® testing fee is $65.00. This fee covers the online WorkKeys® Curriculum (this website helps you improve your skills and prepare for the assessments) and the WorkKeys® Assessments in Applied Math, Workplace Documents, and Graphic Literacy.

The retake fee is $22.00 per Assessment.

A Certificate reprint is $15.00.
WorkKeys® Score Results
Your WorkKeys® score results will be emailed to you once successfully completed.

If you earned a certificate, your certificate would be ready for pick up around 1 week after completing your WorkKeys® Assessments.
For testing dates and times, contact us at 735-5640 or email career.ready@guamcc.edu.

Click on the link below to validate a WorkKeys® Certificate.
Validate a WorkKeys® Certificate