Early Middle College Summit 2018
Early Middle College Summit 2018
On behalf of the Early Middle College team at Guam Community College, we want to say thank you for those who attended and supported our first Regional Summit "No Child At-Risk, Only Students of Promise" on October 22, 2018. Our mission was to inspire and connect Early Middle College initiatives in the region.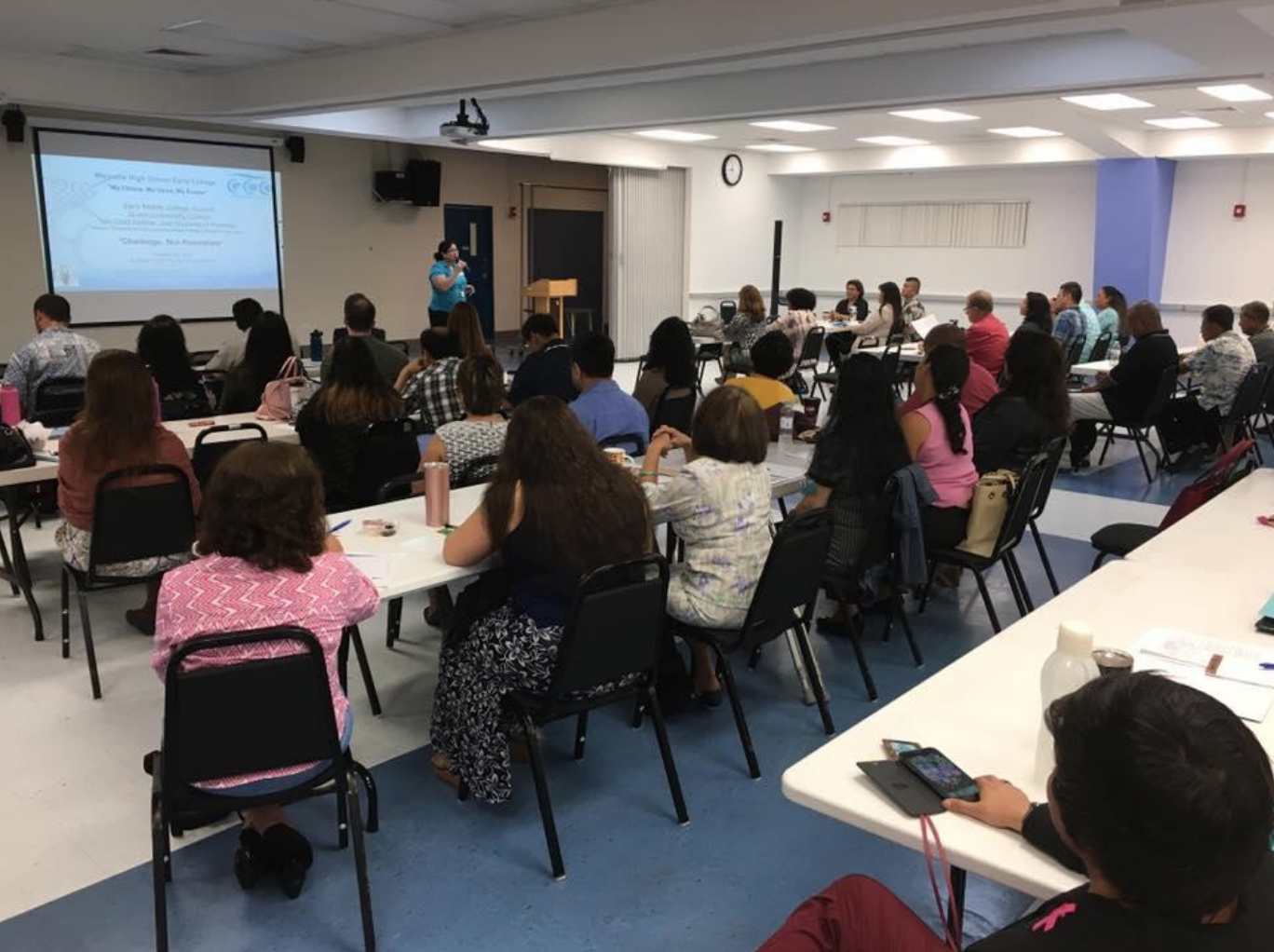 The summit featured our keynote speaker,
Dr. Mark Silliman
–
Early College Transitions Coordinator at Waipahu High School.
We also had special guest speakers,
Mrs. Susan Doyle
-
an Executive Board Member of the Middle College National Consortium and the Principal of Middle Early College High School Buffalo, New York,
and
Dr. Garyn Tsuru
-
a professor of Psychology who has helped developed Hawaii's Early College.
All presenters are key figures in their respective districts that have successfully developed and implemented early and middle colleges. During the summit, the guest speakers focused on providing the BIG picture for servicing students of promise in an Early/Middle College institution.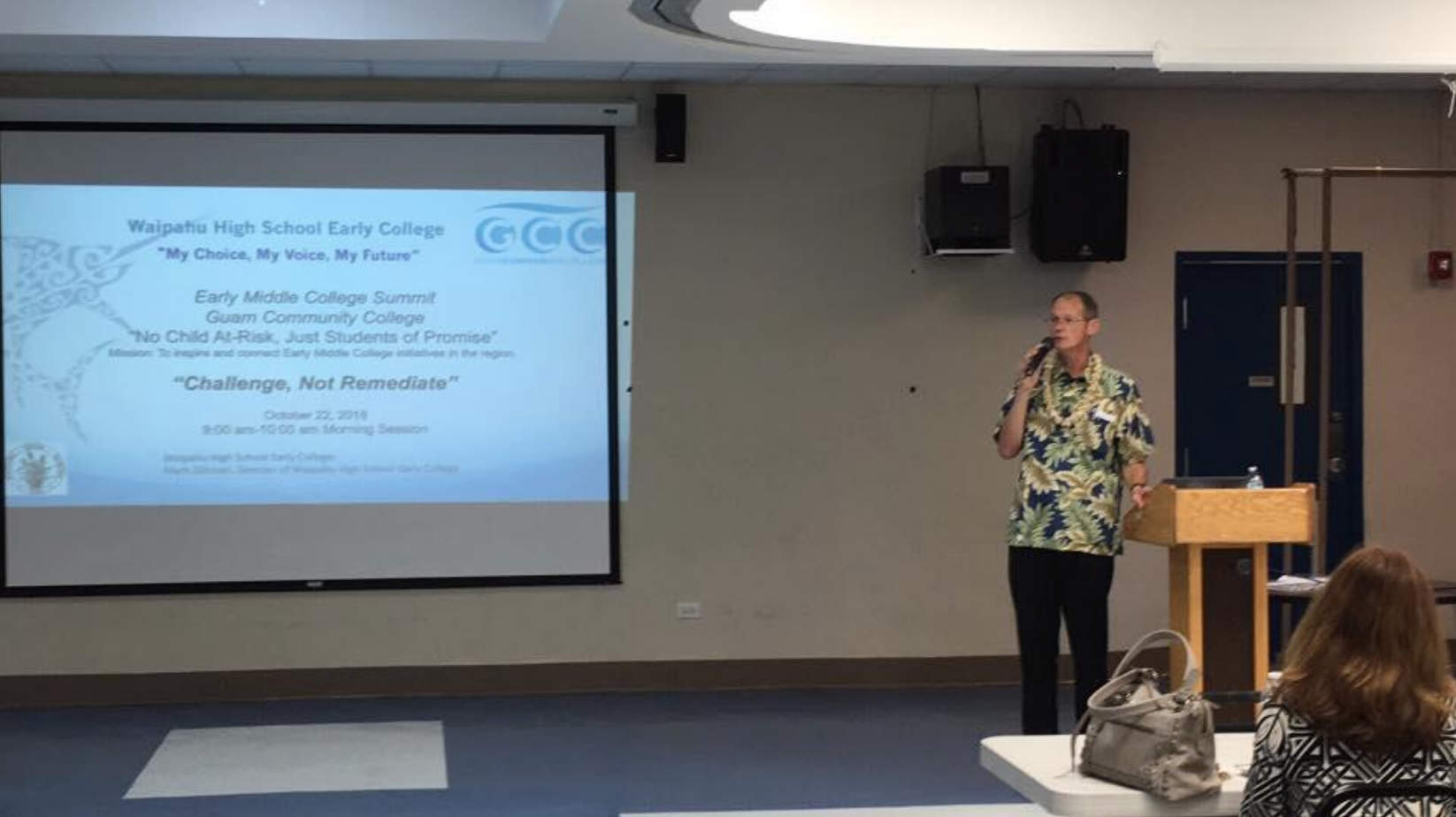 We hope that those who attended found the summit informative and worthwhile. The primary goal of this summit was to bring together regional leaders and island stakeholders under one roof to discover the possibilities of early and middle colleges. We believe that our guest speakers provided in-depth insights applicable to our region. Furthermore, their presence helped to make this event a great success, and their enthusiasm and positive spirit helped make our time together both productive and fun. We wish them all the best and hope that they continue to be engaged with our Early Middle College team.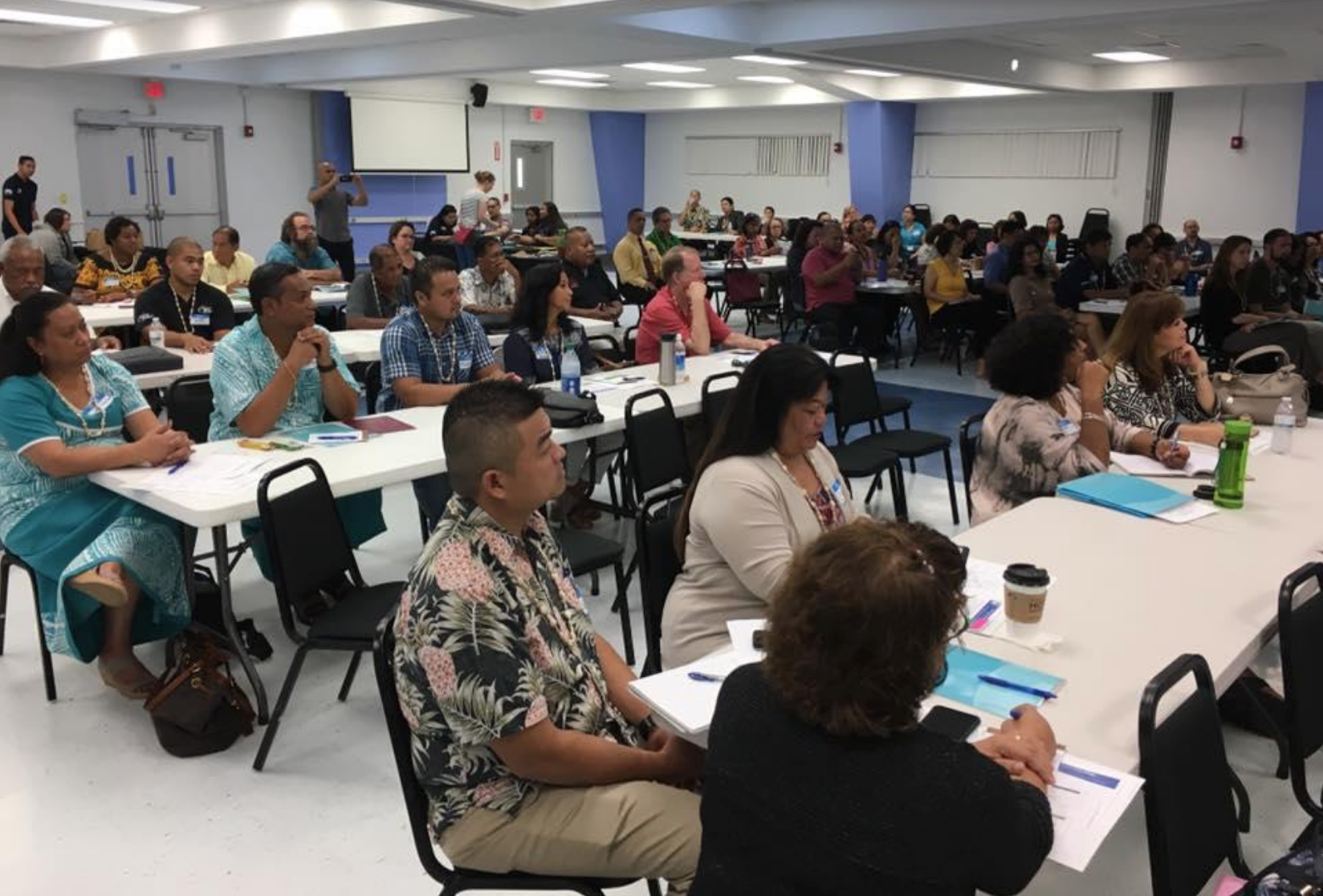 To further develop our program, we request that those who attended fill out this post-event survey if you haven't done so. We thank you in advance for your comments and suggestions.
PLEASE CLICK HERE TO COMPLETE THE SURVEY
.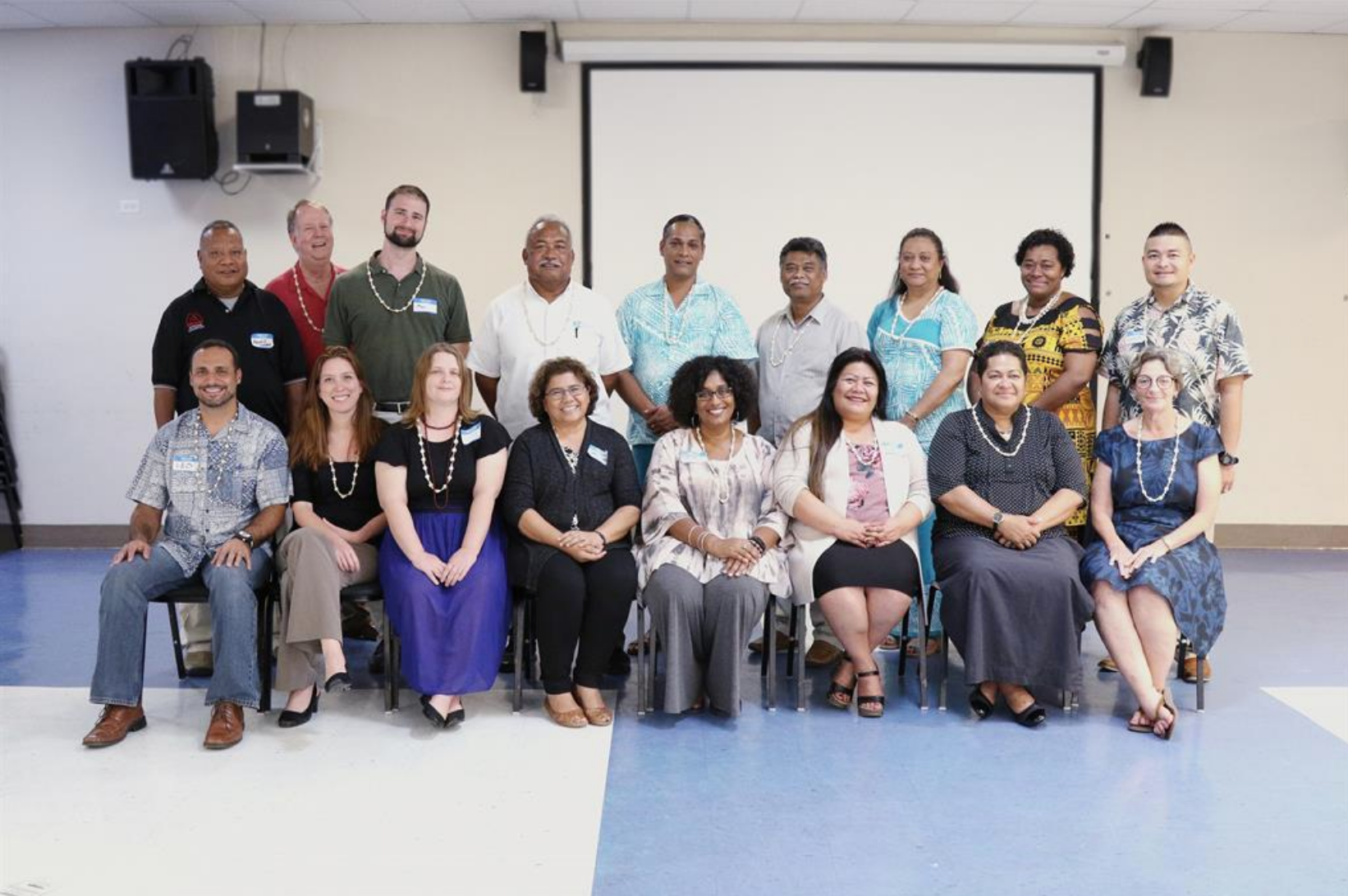 You can find all handouts and PowerPoint presentations electronically under quick links on this page. Our main website page will also be a place to share our progress, celebrate our achievements, and continue to connect with our community. If you wish to view other photos from the event, please visit the GCC's
Facebook page
.
Sincerely,
Trisha Danielle Unten
EMC Program Administrator